If you want to close more sales and simplify your sales process, then listen up!
Join (co)space on September 16th for partner organization, Spring's, intensive 5-hour Sales Workshop, where you'll learn the tips and tricks to making your sales process convert.
By Joining The Sales Workshop, You Will:
Build a repeatable sales process that you can onboard others to support you with.
Gain a clear understanding of industry best practices and what works best for your business.
Understand the different ways to increase revenue and reduce sales cycles.
Better define your best converting customers and channels.
Learning Outcomes:
The program systematically takes you through the sales process with pre-work and homework consisting of readings, questions to answer, and targeted next steps.
Meet the Instructor: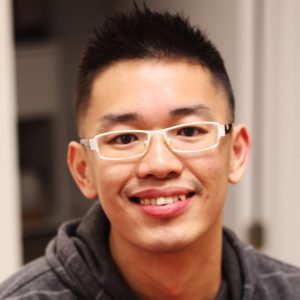 Chin Hing Chang, Head of Growth at Spring
Chin wants to change the world, and he believes that the best way to do that is to develop and empower other leaders to make a sustainable and meaningful change. A serial entrepreneur with experience in mobile development, aerial photography, and import/export; Chin has also received multiple awards for sales achievements with Bell and WIND. Chin leads Growth at Spring by supporting with revenue diversification, market expansion, and fine-tuning our service offerings. He has mentored and helped launch over 120 companies through the various entrepreneurship programs we offer and works closely with our entrepreneurs to help them increase their revenue.
Sales Workshop Agenda:
Find out what makes your customers tick
Audit your existing sales process
Create a Sales Funnel and reduce "Funnel Leak"
Build repeatability into your sales process
Hire Sales Talent to scale your business growth
Leverage marketing to create more leads (Inbound Sales)
Create prospecting techniques (Outbound Sales)
Optimize sales script/copy for different touch points in your funnel
Shorten your sales cycle
Increase Customer Lifetime Value
Save your spot today!